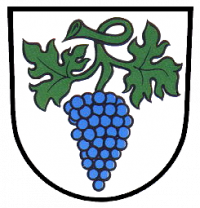 WEINGARTEN - OLESA DE MONTSERRAT
The story of the town twinning of Olesa and Weingarten (Baden, Germany) began on July 19, 1980, when the Rondalla d'Olesa, with its conductor, Josep Gómez, was invited on a tour of southern Germany including a visit to the city of Karlsruhe, the regional capital, and nearby towns. Among those towns was Weingarten, which was visited on July 22. The mayors of the two towns, Enric Térmens and Norbert Bensching, decided to establish an ongoing cultural relationship and to pursue further exchanges. From that point on, various groups of associations began visiting the German town, while groups from Weingarten came to visit Olesa.
The Olesa Municipal Council officially approved a twin town agreement with Weingarten by a unanimous vote in the Plenary Session on June 8, 1982. The agreement was signed on September 25, 1983, in Weingarten, and on April 21, 1984, in Olesa de Montserrat, the signing of the official parchment declaring the twinning was ratified in a public celebration.
In recognition of our twin town, we have a square in Olesa that was given the name of Weingarten Baden in June 1984. Similarly, in Weingarten, a square bearing our town's name, Olesa-Platz, was inaugurated in August 1993.
The document declaring the twinning of the two towns expresses the desire for the citizens of both communities, Weingarten Baden and Olesa de Montserrat, to prosper in a free world based on mutual understanding and a spirit of collaboration, as well as the desire to establish friendly ties so that the towns' respective residents could meet and interact with one another. This goal is being pursued by fostering friendships, as well as personal, cultural and sporting relations so that the towns' residents, especially their youth, are made aware of the connection between them.
And finally, the town twinning is intended to be a small contribution to the development of a united Europe, with a spirit of freedom and peace and with faith in a better future. 
Where is Weingarten?
Weingarten is a German municipality located approximately 1,300 km away from Olesa, with a population of 10,000.  It is located between the cities of Karlsruhe and Bruchsal, in the region of Baden-Württemberg in southwestern Germany. The Eastern part of Weingarten has its highest point, at 254m above sea level, while the west part is located on the Rhine plain. The forests of the region, which is called Kinzig-Murg-Niederung, now form part of the protected area of Weingartener Moor, an oasis of unspoiled nature.
Although wine making is an important activity for Weingarten's economy (Weingarten of course literally means "Wine Garden"), this represents only a part of its business activity, as the town depends primarily on industry, both in Weingarten itself and in the Rhein-Karlsruhe industrial park, located just a few kilometers away. 
Video of the 30th anniversary of the Twin Town Agreement with Weingarten: